We are truly happy to host volunteers from different parts of the world. We want to show every volunteer the true Chinese way of life and create an environment where you feel part of a big family. We are looking forward to exchanging ideas and culture with each other, and creating a long-term friendship
OUR PHILOSPHY
We believe the motivation should come from inside you. That's why we won't rush you or force you to do any works. We think that if you come to this farm in the countryside of Sichuan, it's to learn Chinese traditions and farming methods, help us with your knowledge or imagination, and spend time with our family.
We would like to build a relationship based on mutual exchange, and this include many possibilities.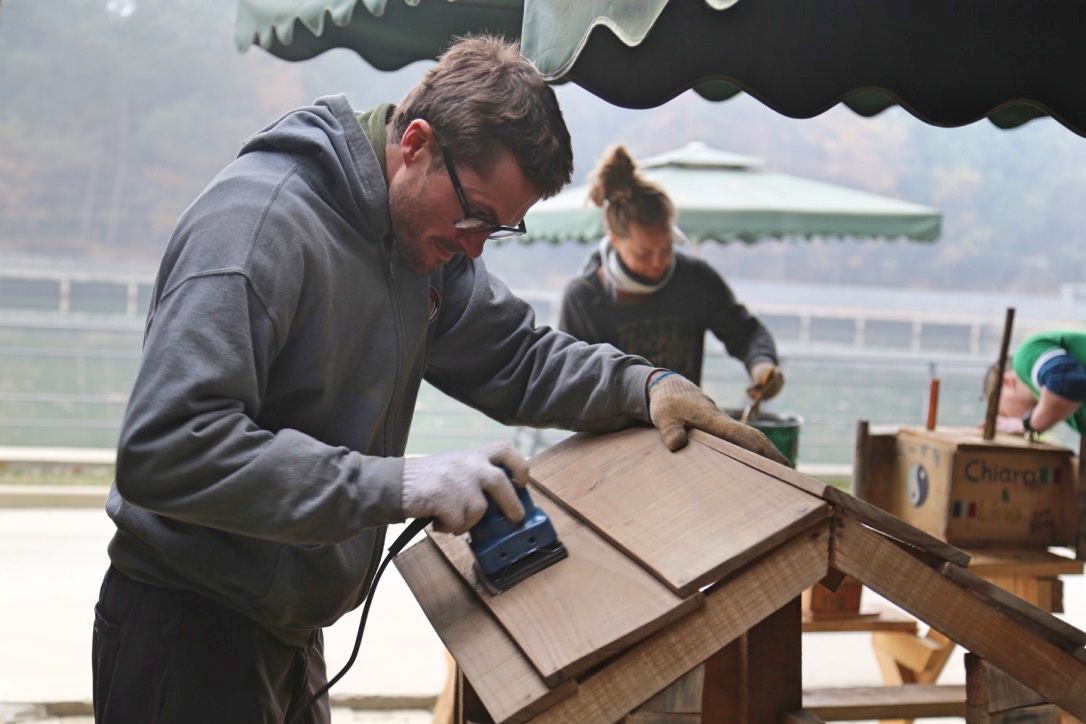 Creative project is something that we really encourage. It's the perfect opportunity for you to practise your skills and contribute to the development of the farm in your own creative way!
All the following skills, and many more, are useful for the farm:
website programming
internet communication
carpenters and wood workers, iron workers…
permaculture building and design
artists (painters, photographs, film makers...)
marketing
If you think you have a special skill like these ones, you can tell us about it and we can organize a special project for you. For example, our website has been made by 2 volunteers; several houses on the farm have been designed by volunteers. You're also very welcome to take your time in the farm to spot the things that can be improved, according to you, or things that you think you could make yourself. For example, volunteers built some furniture in the volunteer house because they wanted to have more space to put their belongings; another volunteer built a pizza oven.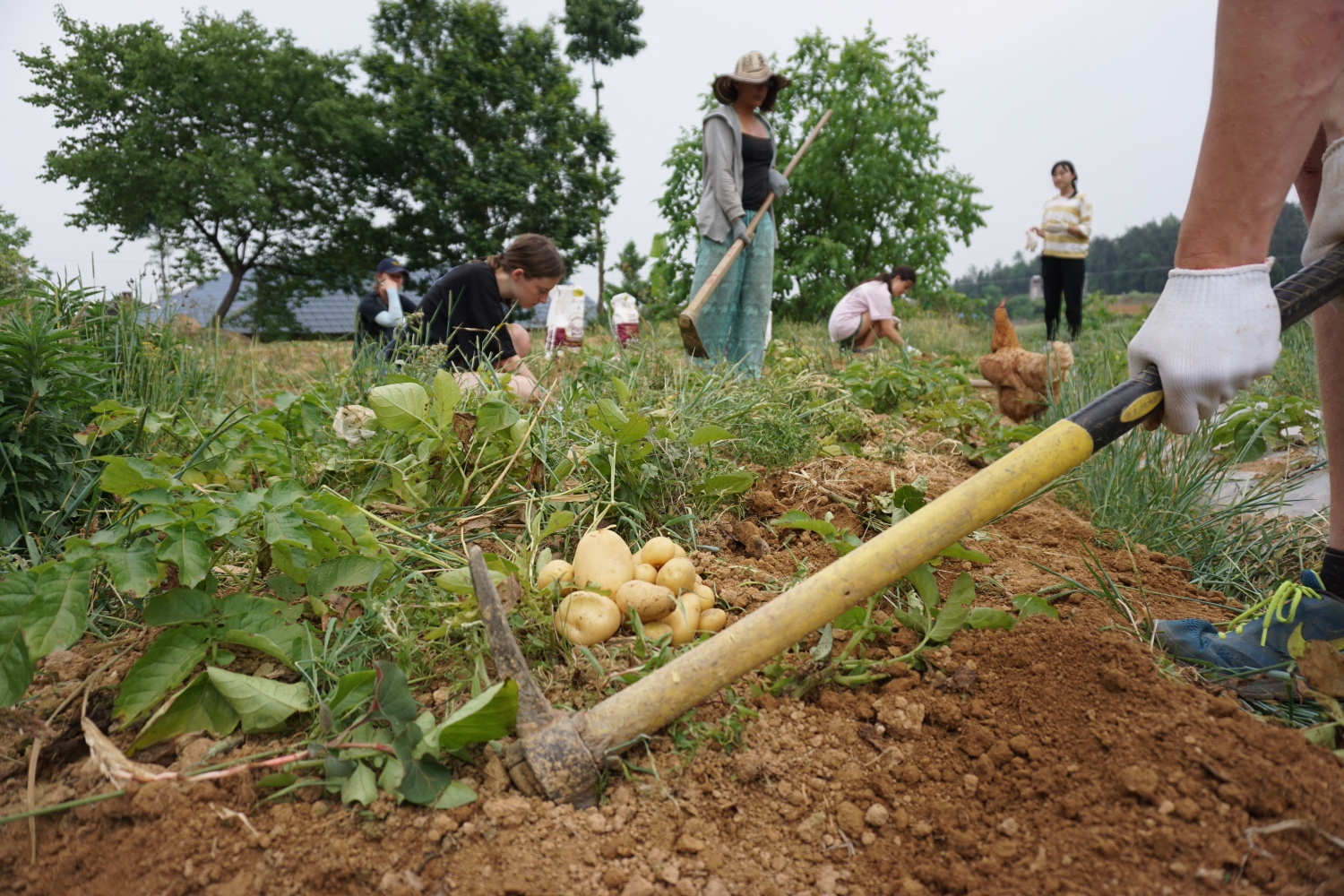 Volunteering with the workers
We have a lot of workers who work every day at the farm. Volunteers have the opportunity to learn about animal care and traditional farming methods and food producing. There is a lot of opportunities depending on the season to help us at the farm such as:
vegetables and fruit trees planting
sweet potatoes and pumpkins harvesting
grapes harvesting
Maintenance includes everyday maintenance tasks, such as:
Cleaning the common areas
Trash hunting (collect garbage which cannot be composted in the soils)
Sometimes cooking dinner for all the volunteers and members of the family
Gardening jobs: watering flowers and lawns, weeding…
And a lot of other tasks!